Skilled & Honest
Jeff is by far the most skilled and honest audiologist I've ever encountered. I took my relative to purchase a pair of high end Siemens aids from another hearing aid provider in Westchester back in 2009. The devices never seemed balanced and was sent back for repair. After the warranty repair, the same problem persisted. One side was much louder than the other. Five adjustments by two different technicians later, still no difference. As a result, the aids have rarely been used. Out of frustration, I decided to call Jeff to see if he could make an adjustment or tell me if these were in fact defective. During the appointment, Jeff hooked them up to his computer to check the settings. It turns out they were never properly calibrated! After a few minutes of testing and calibration, my relative finally was able to hear the sounds that the aids were supposed to reveal all these years past! I am flabbergasted by the incompetence of the other person who sold and "adjusted" the aids. After the adjustments Jeff refused to accept any payment for his services. He told me he felt good to be able to right a wrong created by others in his industry! Prior to meeting Jeff, my relative had been deceived and overcharged by at least two other "reputable" hearing specialist providers, one of which runs a "clinic" type operation in Los Angeles.
Now, after a few days with the newly adjusted devices by Jeff, we can wholeheartedly say that he is the BEST at what he does. My relative can finally hear directional sounds in a balanced manner. His knowledge, professionalism and integrity truly sets him apart from others in ANY industry. Do not hesitate to call him even if he is farther away. His knowledge and professionalism will definitely be worth the trip. Yours or your family's hearing will thank you!
J. L., Los Angeles, CA
Professional, Knowledgeable and Kind
Jeff Grama is the BEST audiologist I've ever experienced and I've seen many. One reviewer called Jeff irreplaceable and that is 100% true!!! the CO He is an extraordinary audiologist who has 45 years of experience and has owned Hearing Aid Services of Hollywood for 36 years. Jeff Grama is a professional, knowledgable, patient and a kind genuine person. He knows his job well as an audiologist–exceptionally well! Jeff Grama knows all about hearing loss, hearing aid and sound technology. He has the knowledge and ability to tune, adjust and program a hearing aid to perfection, find the right product each of us need and fix hearing aids, too when needed. Jeff is truly a professional who loves his job and shares his knowledge and experience with all of us. I trust him 100% and will NOT ever purchase any hearing aids anywhere else. As soon as it's possible, I will travel to Jeff Grama in Hollywood for all my audiology and hearing aids needs because he is the BEST!
– Kathryn M., Claremont
Talented
Much better than House Clinic! 100 % improvement in my mother's hearing after Jeff Gama fixed my mother's hearing aids. He is very talented. I looked for a long time for a good audiologist. I will never go anywhere else.
– Chris M., Los Angeles
Innovative and Supportive
The audiologist is head and shoulders above the crowd. He is patient, innovative, supportive, and extremely knowledgeable. My doctor works with him and advised me that he could come up with creative solutions to impossibly difficult hearing situations, such as my own. I have worked with him for years and am extremely satisfied. I would recommend him unhesitatingly to anyone!
– B.R., Los Angeles, CA
Most Skilled
Jeff Grama is by far the best audiologist I've ever been to in all my years of getting hearing aids. I've been purchasing hearing aids since the age of 6 and have had close to a dozen audiologists to date. He is without a doubt the most skilled. not only because of his expertise with selection of the device, but also because he is a specialist at repairing it. This is ESSENTIAL. I've never been to an audiologist that could fix a cracked mold in-house, for example. usually for any type of repair work. You're basically without a hearing aid while the layman audiologist sends it back to the manufacturer for weeks at a time. Not a good feeling when your hearing aid is your lifeline to the outside world.
My biggest rave about Jeff is the fact that he takes the guess work out of buying a new aid. As he said, "My job is to listen to what the client needs." So, rather than trying to push a plethora of different products on me, he simply listened to my goals for a hearing aid, my complaints for past hearing aids and narrowed my choices down considerably. This makes it so much easier on the client. Honestly, it's too much for me to try and weigh the pros and cons of entry level to mid-level range products of at least 4-5 different leading name brands. Jeff sticks with the hearing aid brands that get the least complaints and perform the best. He then makes a suggestion based on your budget and stream lines the process to be as quick and painless as possible. He's been in the business for years and I hope he stays around for years to come.
– Joseph L., Venice
Proper Programming
I have been wearing hearing aids for 20 years. I've dealt with numerous audiologists, and the best I have encountered so far is Jeff Grama at this shop. What sold me is the time I had him send one aid, issued by someone else, off for repair. He fixed me up with a free custom-programmed replacement for the two weeks it would take. Nobody else I know does that. It's also clear that he knows how to properly program digital aids, and that would include changing inappropriate or incomprehensible programming done by others. It's good to deal with someone who knows what he's doing. Five well-earned stars from me!
– Michael M., Burbank
Outstanding Service
Hearing Aid Services of Hollywood provided me with outstanding service. Their audiologist is the most knowledgeable that I've ever seen. Thanks to him, I have confidence that I'll always be able to hear well. I'd recommend him to anyone with a hearing problem.
I was looking at the hearing healthcare insurance article and discovered that Hearing Aid Services of Hollywood was listed. Before I became a cochlear implant user, I wore hearing aids for 33 years. As a high functioning person with hearing loss, I know the difference between great hearing aid practices and mediocre. After moving back to CA, I was in need of new hearing aids. My first hearing aid dispenser referral was a disaster. I then found Jeff Grama and had a fantastic experience. He takes time, lets you experiment with different aids, and doesn't give up until you are completely satisfied. I have recommend him to at least 30 people and all came away with the greatest of experiences. Hearing loss is difficult enough to deal with. Having a guy who really understands your ears and your hearing loss makes the world of difference. I highly recommend him.
– Nancy L., Santa Monica
The Best Experience
I agree with all the other posts. He IS the best. I have seen many audiologists on two continents, and had never met an audiologist like Jeff Grama. I went to see him because it had doubts about the services of another audiologist and after reading the reviews left on Yelp. I also needed to see what were my options (Cochlear implant or hearing aid). And I can say that I have found the audiologist that I am going to keep from now on.
He was the only one (of 3 audiologists) to have checked carefully at my hearing aid and to find out that it wasn't working properly resulting on my speech perception to seem much worse. He was very confident that he could help me…and he did.
Not only he found a great hearing aid for me, but he customized himself a mold that fits so well that I didn't feel it at all at the first try (which is rare, usually it needs adjustments). He is also the ONLY audiologist who had me to test the hearing aid with loud noise and music directly in his office. Because not only he wants the best results from the hearing aid he recommends, but also because he cares about giving you the best possible hearing experience.
Yesterday I was able to hear my husband talk in a loud restaurant for the first time in ten years. Jeff Grama told me I would, I did not believe him, but he was right. Both my husband and I were amazed. Also he is very honest as another reviewer said and never pushes you to buy something you don't need. A great professional.
– Chloe P., Los Angeles
Honest
He was very professional… He wasn't holding anything back; he was honest about the situation. I enjoyed it.
– Beverly K., West Hollywood
Highly Recommended
I highly recommend Jeff. I met him at support group for the hard of hearing. Jeff allowed me to a free consultation, answered many of my questions, gave me over 1/2 an hour of his time and wouldn';t take anything from me financially. He cuts right to the chase. When I need hearing aids or audiological advice I will go back to Jeff.
– David P., Los Angeles
One of a Kind
Even with an insurance plan that will pay half of the costs for aids to go somewhere else, I would still rather pay full price to stay with Jeff. That should give you an idea of the level of his customer service.
There is quite simply no one like him, and I've been around.
I'm also "young" (mid-twenties to thirty) and need to be on top of my game, all the time — not being able to hear people at work, even for a day, could prove disastrous.
Time and time and TIME again, as my aids poop out for various reasons, he's made himself available (usually past his closing time) to send them in and fit me with a temporary replacement pair, usually on same day notice.
I constantly try to force cash on him in return for all the little free tools, etc, he gives me to help keep my aids up and running, but he won't accept it.
I've bought two pairs from him so far (going back to 2006) and will be going on the third pair fairly shortly.
– Tyler P., Los Angeles
No Compromises
I have known Jeff ever since I was diagnosed with hearing loss as a little girl. I can honestly say, that as an experienced hearing-aid user who has quite high standards, Jeff is by far the most professional, knowledgeable, patient and understanding person in the field! He always has strived to provide me with the best service and no less. No compromises allowed. I have tried out others but none of them can come close to what Jeff has provided me.
I have moved to another country and I am truly saddened by the distance that has made it difficult for me to have access to Jeff. Yet, despite the distance, Jeff has continuously always been there to help me with my hearing aid issues. Thank you Jeff! Sara G., Los Angeles I don't review much, so this tells you how much I think of Jeff Grama. I've been to too many audiologists to count, and no one even comes close to my experience with Jeff. His know-how is unprecedented, and he will not give up until the hearing aids are satisfactory.
First of all, after he tests you, he will order up to four different pairs of hearing aids. Then you'll come back and test them until you find which suits you best. If there's more than one, he lets you take them home to try out. No one does that–no one!
My hearing loss is severe and difficult to treat. I was told I needed a cochlear implant in my left, "dead" ear. Jeff tested me, aghast that my doctor told me this. He got my "bad ear" up to about 90% with a powerful aid. It took months of trying different aids for my right ear, but we found one, and it was me who finally told Jeff that I should pay him.
He cares. Really, truly. And his breadth of knowledge…I've never seen anything like it. He thinks outside the box, which is important because no two hearing losses are alike. I think there are a lot of frauds out there, trying to take our money. Jeff is a lone shining light in the hearing aid industry, and if I could give him a thousand stars, I would.
– Jennifer N., Los Angeles
True Professional
Wonderful. A true professional. Takes time to insure your hearing problem is understood and handled in the best possible way.
– Patrick H., Los Angeles
Proper Adjustment
For the first time in years my hearing aids have been properly adjusted. Jeff really knows his stuff and I highly recommend him.
– Stephen B., Los Angeles
Highly Ethical
I went to Jeff Grama's office expecting to buy two new hearing aids for at least $1,500 apiece. My aids had gradually become almost useless. Jeff cleaned two tiny filters I didn't even know about and sent me away with no charge. I would never have known the difference if he'd never mentioned the filters. I consider his approach to be highly ethical.
– James F., Los Angeles
Positive Experience
I'm from Michigan and will be in LA visiting my son for several more weeks. The little "door" on my left hearing aid had come off & I wasn't able to fix it myself. I stopped by Hearing Aid Services of Hollywood last week hoping they could repair it. I was so happy they were able to help me out. Not only did Jeff Grama repair it, he did it at no charge! He also gave me a great tip on how to get the best fit when I need to replace the hearing aid I currently have.
This has been such a wonderful positive experience – I'm telling all my son's friends about this office. I will recommend they contact Hearing Aid Services of Hollywood if the need for hearing issues should ever arise for them. So very helpful & generous.
– Madeline W., Michigan
Patient Over Profit
I've had my first hearing aids for about 6 months now and I couldn't be happier. I am happy with the hearing aids and with Dr. Grama who recommended them. Before I saw Dr. Grama I saw 4 other audiologists and didn't get hearing aids through them for various reasons. I had 2 hearing tests and a trial pair of hearing aids for 2 weeks before seeing Dr. Grama. I thought I knew what hearing aids I wanted but the big issue was price. When I went to see Dr. Grama and told him what hearing aids I was interested in, he looked at the 2 tests and said he thought there was a better option. He recommended hearing aids that cost less than half of the price of the hearing aids that I had tested. These hearing aids work every bit as good, or better than the ones I had first tested and the full cost was covered by my insurance. It was so refreshing to find a doctor whose first consideration was what was best for the patient and not what was best for his profit. I'm sure his profit would have been higher if he had just gone ahead and ordered the hearing aids that I had tested but he recommended what was best for me.
Thank you Dr. Grama for your professionalism and integrity.
This is definitely a 5 Star operation.
– Jim, Los Angeles
Expert Help
Couldn't hear anything through my hearing aids even though I put in new batteries and tried everything else I could think of to solve the issue. Thank you Jeff for your EXPERT help and extra attention to my hearing aids. Also, thank you for your pleasant and friendly disposition even though I was very late due to issues with buses. I highly recommend you to anyone who needs the services of an EXCELLENT and EXPERT audiologist like you. Since moving back to Los Angeles from the East Coast, I'd been searching for an audiologist. After visiting your office that day, I knew I found my new audiologist. Thank you!
– K. Mora., Los Angeles
Outstanding Experience
EXCELLENT. A truly outstanding experience all around. Highly recommended. Professional to the fullest extent.
– David ., West Hollywood, CA
Professional & Supportive
Jeff and his team are professional and very supportive in helping with your hearing loss and are one of the best in the business.
– Frank D., Los Angeles
Cut to the Chase
I highly recommend Jeff. I met him at a support group for the hard of hearing. Jeff allowed me to a free consultation, answered many of my questions, gave me over 1/2 an hour of his time, and wouldn't take anything from me financially. He cuts right to the chase. When I need hearing aids or audiological advice I will go back to Jeff.
– David P., Los Angeles
Professional & Supportive
I brought my 91 yr old dad to see Jeff to get his hearing aids adjusted and maintenance done that was desperately needed. Jeff was so honest and patient to explain to my dad that all that was needed was a cleaning and not a more expensive option new came in for. And having the patience and friendliness with my dad made the experience for my dad enjoyable and not stressful. Jeff has a new patient for sure.
– Steve E., Los Angeles
A Place Out of Time
This place is like a place out of time, where your friendly neighborhood doctor was warm and gracious and you could trust him to know his stuff 100%: that's Jeff. I brought my mother in to have an old, worn hearing aid looked at – so fearful that it meant brand new ones and a lot of scary big money. Jeff quickly deduced that the one she had had a bad speaker and hadn't been maintained and needed to be sent out for repair – costing a fraction of what new ones cost. You know when you're dealing with him that he's a first-class expert, without all the egotistical needs for the trimmings – just a guy who's brilliant at what he does and who does it because he loves it, and because he loves helping people. I feel like we lucked out in the biggest way by having found Jeff. A truly gifted and wonderful human being.
– Suzie P., Los Angeles
Great Service
Jeff is the best he is experienced and knows everything about better hearing He fixed my phonaks while I waited Great service. You can't do better.
– Richard E., Los Angeles
A Cut Above the Rest
Professional, attentive, caring, understanding, a cut above the rest. Jeff and Suzy offer exemplary customer service to the utmost and fullest extent. They helped my mother immensely.
– David L, Los Angeles
If you are experiencing a medical emergency, please call 911.
To request an appointment or connect with our team, please complete the form.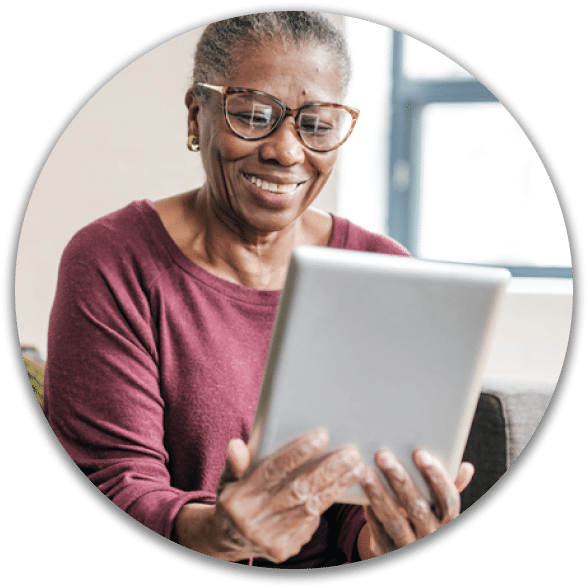 Our team will contact you during our regular business hours.