Your FREE Solution to Better Hearing on the Telephone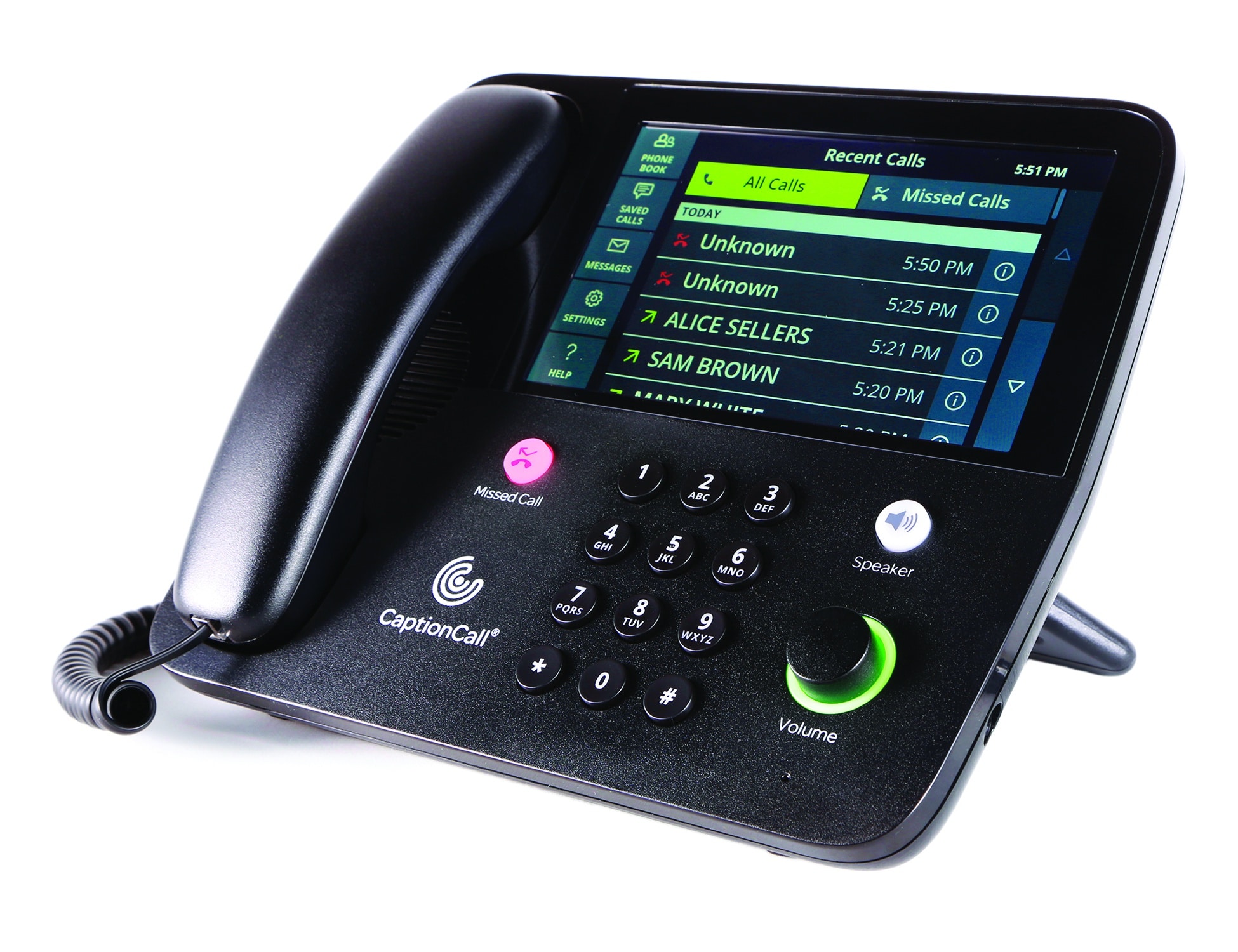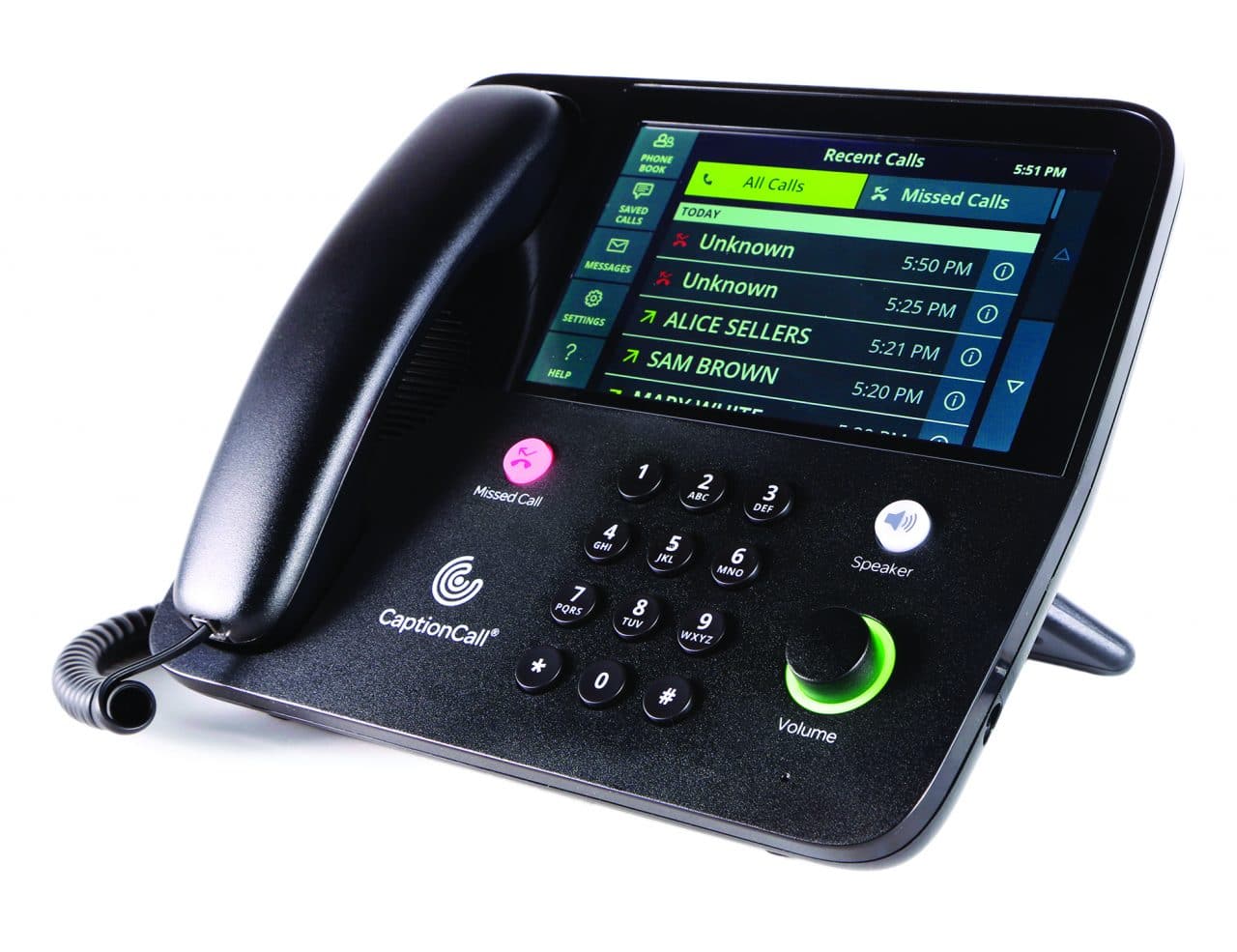 CaptionCall® is your no-cost solution for improved communication on the telephone. The device operation is similar to captioning on TV. It uses advanced technology to display voice-to-text content nearly instantly. Captions are available in both English and Spanish.
CaptionCall is exclusively available to individuals with hearing losses. The company is an authorized captioning telephone service provider and receives its compensation from a fund administered by the Federal Communications Commission. The phone is delivered and installed by a CaptionCall representative at no charge. You must maintain a landline, but there are no monthly service charges for CaptionCall.
How Caption Call Works
The CaptionCall user hears the caller's voice over a standard phone line.
The voice of the caller is sent to the CaptionCall service via an Internet connection.
The caller's words are quickly converted to text using voice-recognition technology.
Captions are sent back to the CaptionCall phone's display screen.
CaptionCall service is also available through a mobile app for the Apple® iPad®. CaptionCall Mobile enables you to receive calls on your iPad anywhere with an Internet or mobile connection. The app can be downloaded from the Apple App Store.
To receive a free CaptionCall phone or the iPad app, contact my office. I will gladly complete and submit a professional certification form on your behalf.
Call Hearing Aid Services of Hollywood at
(323) 463-7109
for more information or to schedule your appointment today.