ReSound was the first to offer Wide Dynamic Range Compression and Digital Feedback Suppression, in addition to innovations in sound processing that have led to reduced distortion and better sound quality.
Founded in 1943, this Danish manufacturer has employees worldwide and its products are available in more than 80 countries.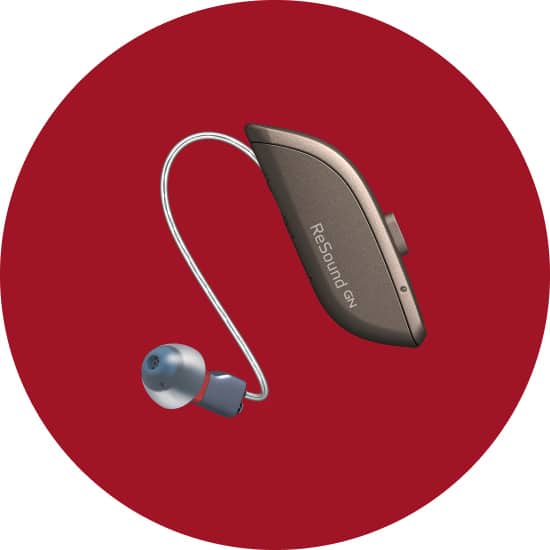 Superior Sound
ReSound hearing aids offer superior sound quality in small, discreet packages. The technology provides users with a clear and natural sense of the sounds around them.
The ReSound ONE™ takes advantage of your own individual hearing patterns and lets you experience your surroundings just as nature intended. The ONE's Microphone & Receiver In-Ear technology (M&RIE) makes hearing a breeze outdoors, working to cancel out loud gushes of wind so you can focus on what matters most.
Hear More Where It Counts
The ReSound LiNX Quattro™ provides users with a truly brilliant sound experience. The Quattro is better at identifying speech in various environments, allowing you to never miss out on the conversation. Compared to other premium hearing aids, the LiNX Quattro is preferred 95% of the time for music listening.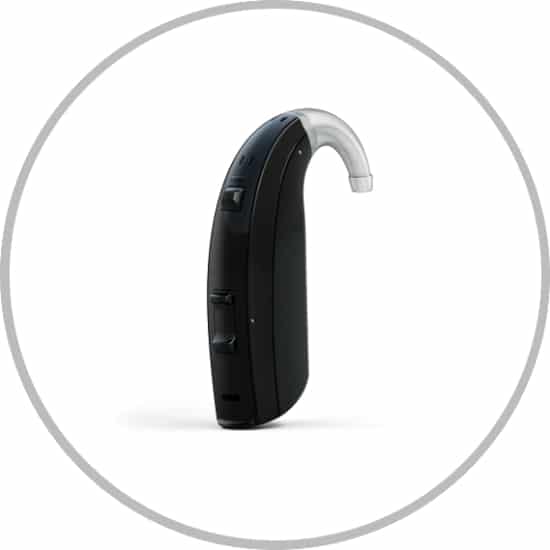 More Power Than Ever Before
Stay confident in your hearing with ReSound ENZO Q™, ReSound's newest hearing aid for severe and profound hearing loss. This device offers crystal clear, comfortable and high-quality sound, in addition to even greater connectivity and direct streaming with remote devices.
Smart Hearing
Based on more than 70 years' creating innovative hearing solutions, ReSound has taken this knowledge and developed Smart Hearing technology. With the goal of creating a natural listening experience, this technology combines their expertise in audiology, connectivity, apps and design to empower those with hearing loss to experience, connect and communicate.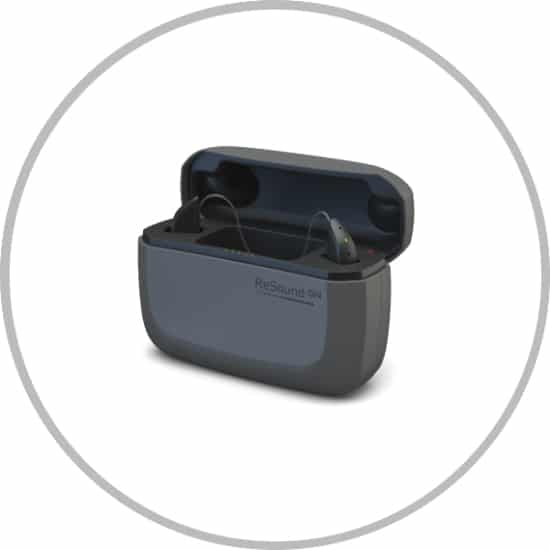 Rechargeability
ReSound's rechargeable hearing aids have several stylish on-the-go options with different charging station docks, which give your hearing aid's rechargeable lithium-ion battery up to a full day of reliable battery life. You'll never have to fuss over changing a battery ever again.
Discreet Controls
The ReSound Smart 3D™ app puts the controls in your hands. You can change the volume and select a new setting right from your smartphone. This makes adjusting your hearing aid more discreet than ever before. Can't find your hearing aids? The app also helps you locate them if they are misplaced.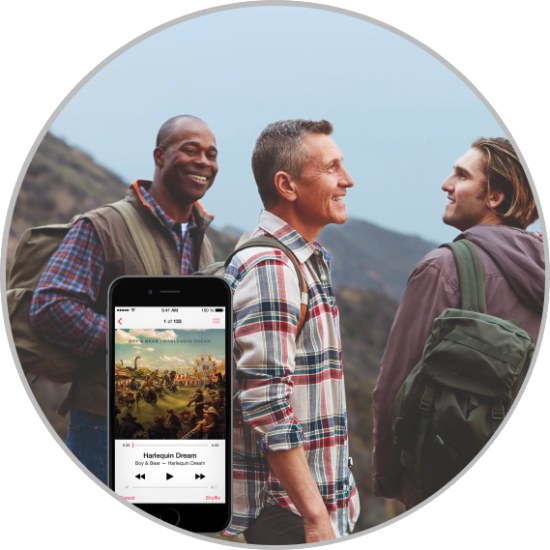 Wireless Accessories
ReSound's wide range of wireless hearing aid accessories can improve your hearing experience and go together with your ReSound hearing aid. ReSound accessories can do everything from improving your hearing in noisy situations to stream sound from your television directly to your hearing aid.
Adapted for Children
ReSound Up Smart™ is a hearing aid that adapts to the way children live today. It features improved sound quality, wireless connectivity and accessories and is available in a wide range of attractive colors. This hearing aid also connects wirelessly to an iPhone®, iPad® or iPod touch®, acting like wireless stereo headphones.
Call Hearing Aid Services of Hollywood at (323) 463-7109 for more information or to schedule your appointment today.
If you are experiencing a medical emergency, please call 911.
To request an appointment or connect with our team, please complete the form.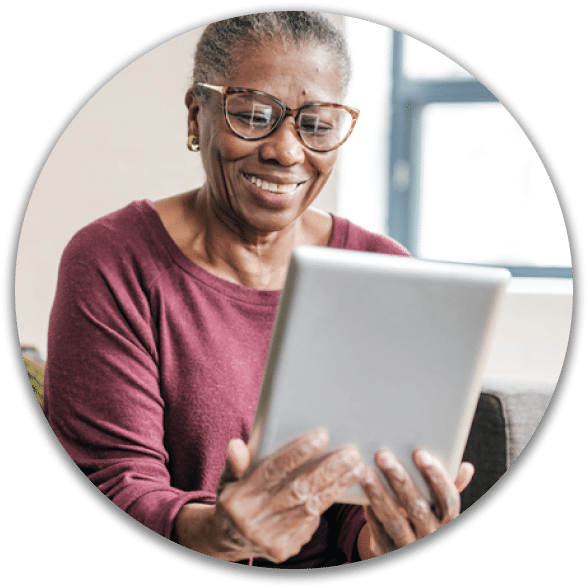 Our team will contact you during our regular business hours.